BORIS GARREAU
Expert en art/Art Expert
Formé en droit et à Drouot, Art advisor depuis 2008, Boris Garreau se fait d'abord un nom sur le marché de l'art ancien avant de se spécialiser dans l'art contemporain, son violon d'Ingres. Réservant dans un premier temps ses conseils à sa clientèle et à ses proches, il décide en 2017 de faire partager ses compétences artistiques avec le plus grand nombre sur les réseaux sociaux.
Trained in law and at Drouot auctions, Art advisor since 2008, Boris Garreau first made a name for himself on the antique art market before specializing in contemporary art, his violin d'Ingres. Initially reserving his advice for his clients and close friends, in 2017 he decided to share his artistic skills with as many people as possible on social networks.
Influence
Boris Garreau chronique l'art sur les réseaux avec un un regard pointu sans être élitiste. Ses vidéos pétillantes au format court et ses textes subtils et inventifs nous permettent de découvrir les facettes inexplorées de l'art contemporain. Le live est son credo, la spontanéité sa signature, le partage l'histoire de sa vie. Avec plus de 1800 publications aujourd'hui, il totalise plus de 30 000 abonnés certifiés, ce qui lui a permis d'obtenir le statut de créateur et de personne publique sur Instagram. Ses abonnés sont majoritairement âgés de 25 à 54 ans et viennent de Paris, Buenos Aires, New York et de plusieurs pays d'Asie. Boris est aujourd'hui influenceur officiel dans les grandes foires d'art internationales comme la FIAC et Paris Photo mais aussi pour des galeries d'art comme la Galerie Perrotin, Il est également Ambassadeur pour la Maison Ruinart.
Boris Garreau chronicles art on the networks with a sharp eye without being elitist. His sparkling videos in short format and his subtle and inventive texts allow us to discover the unexplored facets of contemporary art. Live is his credo, spontaneity his signature, sharing the story of his life. With over 1800 posts today, he has over 30,000 certified followers, which has earned him creator and public person status on Instagram. His followers are mostly between 25 and 54 years old and come from Paris, Buenos Aires, New York and several Asian countries. Boris is now an official influencer in major international art fairs such as FIAC and Paris Photo but also for art galleries such as Galerie Perrotin, He is also an Ambassador for the House of Ruinart.
Interviews & Podcasts
Boris réalise, sous mandat, des interviews d'artistes. En 2019, il interviewe Elsa Leydier à la FIAC 2019 pour la maison Ruinart et Arne Quinze devant sa sculpture sur la place de la Porte de Versailles pour Communic'Art. Ses interviews les plus récentes sont celles de Jean-Michel Othoniel et Elias Crespin au Musée du Louvre, deux artistes contemporains entrés dans les collections permanentes du musée (2020) et celle de Daniel Arsham chez Perrotin (2020).
Boris realizes, under mandate, interviews. In 2019, he interviewed Elsa Leydier at FIAC 2019 for Ruinart and Arne Quinze in front of his sculpture on the Place de la Porte de Versailles for Communic'Art. His most recent interviews are with Jean-Michel Othoniel and Elias Crespin at the Louvre Museum, two contemporary artists who have entered the museum's permanent collections (2020) and with Daniel Arsham at Perrotin (2020).
PRESS/EDITORIAL/SERIES
En 2019, il est sollicité par le Magazine italien de luxe Ribelli pour écrire son premier article sur le travail du photographe Frédéric Bourret. Boris Garreau devient contributeur du magazine. Il fait la 1ère de couverture et répond à une interview sur la force des réseaux sociaux dans la communication sur l'art dans le n°3. Son dernier article porte sur l'artiste italien Michele Ciacciofera et son lien à la Méditerranée, un des thèmes du magazine.
In 2019, he was asked by the Italian luxury magazine Ribelli to write his first article on the work of photographer Frederic Bourret. Boris Garreau becomes a contributor to the magazine. He makes the 1st cover and answers an interview on the strength of social networks in the communication on art in the n°3. His last article is about the Italian artist Michele Ciacciofera and his link to the Mediterranean, one of the themes of the magazine.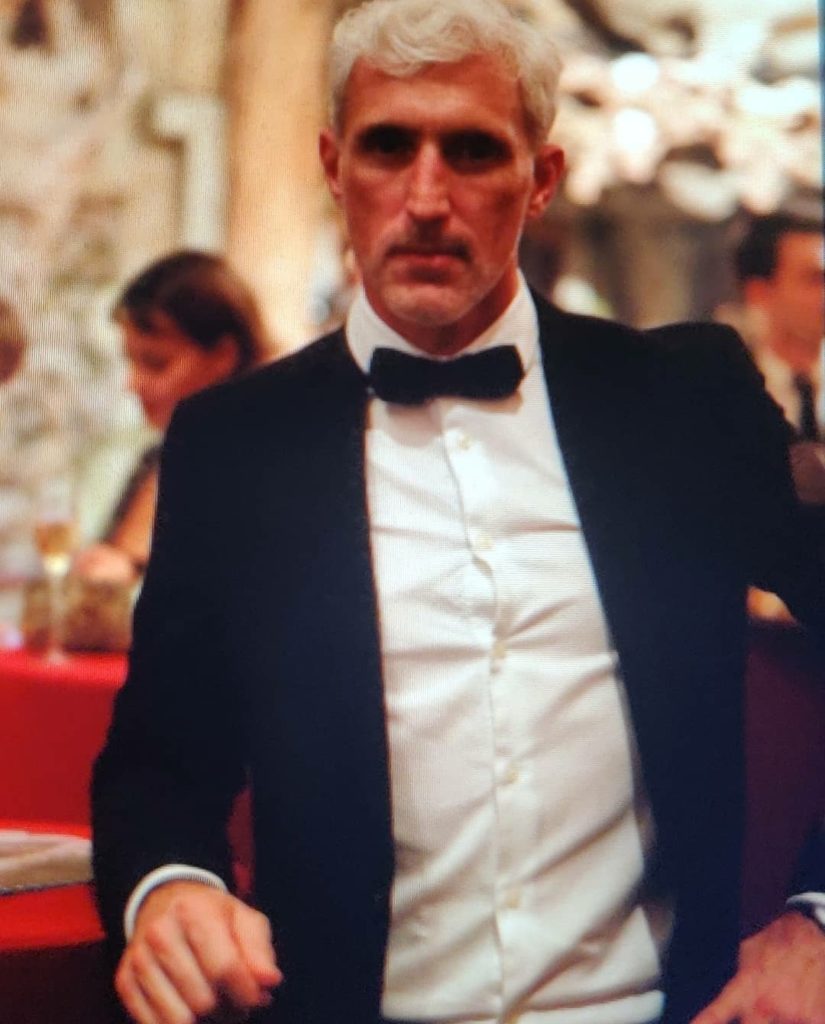 Fashion Week 2021 for the brand About A Worker
Fondateur de 540 Agency
Entouré d'une équipe de spécialistes du marché de l'art et de talents en digital, Boris propose depuis 2020 des services d'influence et de vente d'œuvres d'art tournés vers les enjeux de 2024 qui se veut être à 540°.
Surrounded by a team of art market specialists and digital talents, Boris offers serices since 2020 of influence and sale of artworks towards the challenges of 2024 which wants to be at 540°.